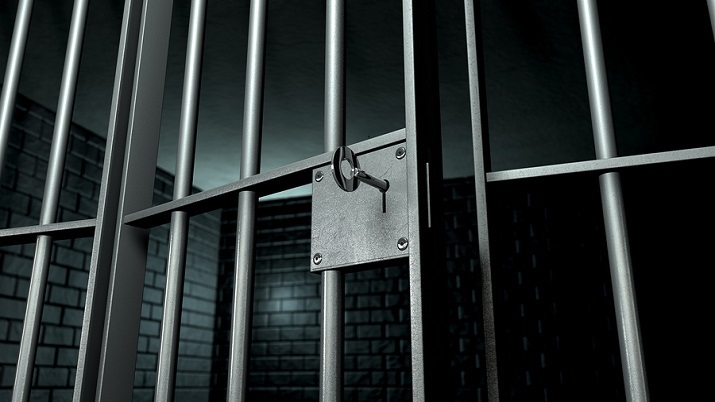 More than two-thirds of former inmates are rearrested within three years of their release and more than 75% are rearrested within five years, according to a government report.
The study, released by the U.S. Bureau of Justice Statistics (BJS), highlights the continuing problem of recidivism that faces the nation's criminal justice system. Three government statisticians compiled the report by tracking the criminal histories of 405,000 prisoners in 30 states who were released in 2005.
Prisoners in the study were arrested roughly 1.2 million times in the five-year study period, with 16% of them responsible for nearly half of those arrests.   
"The arrest of former prisoners after release increased with the extent of their criminal history," the BJS reported, noting that 86% of inmates with at least 10 prior arrests were arrested within five years of leaving prison. By comparison, 61% of prisoners with no more than four previous arrests were rearrested.
Other key findings from the April 2014 report:
More than 36% of all prisoners who were rearrested in the five years after leaving prison were rearrested within the first six months of release. Nearly 57% were rearrested within the first 12 months.
Older prisoners were less likely to reoffend. For example, 84% of inmates who were 24 or younger when released were rearrested within five years. That number dropped to 69% for inmates who were 40 or older at release.
Individuals convicted of property crimes were most likely (82%) to reoffend within five years of release, followed by drug offenders (77%), inmates serving time for public order offenses (74%) and violent criminals (71%).
More than 58% of female prisoners were rearrested at least once within three years of leaving prison; 69% of male prisoners were rearrested within that same period. Within five years of release, those percentages increased to 68.1% and 77.6%, respectively.
Nearly 1.36 million inmates were serving time in state prisons at the end of 2013, the BJS reported. According to a report by the Pew Center on the States, state governments could save more than $635 million annually by reducing the recidivism rates by 10%.
In recent months, federal law enforcement officials have unveiled initiatives designed to cut the recidivism rate. For example, U.S. Attorney General Eric Holder announced that $62 million in grants would be awarded to programs that help former prisoners return to their communities, including $6.5 million to provide comprehensive re-entry services for juvenile offenders.