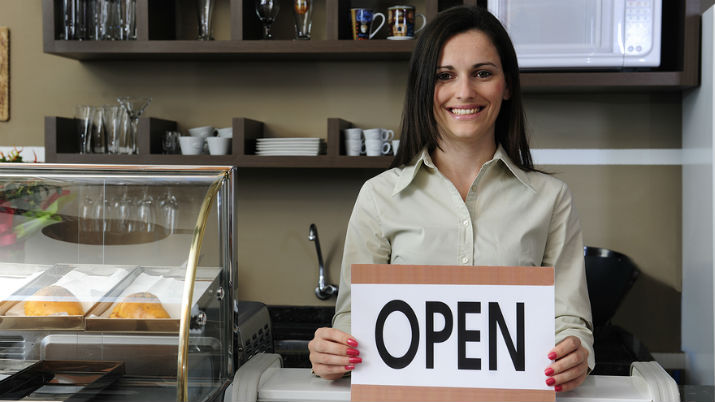 As the National Association of Women Business Owners marks its 40th anniversary in 2015, research indicates that women's business ownership stands at a crossroads, with much progress made but more still to be done.
As of 2014, women owned an estimated 9.1 million U.S. firms, employing almost 7.9 million workers and generating annual sales of $1.4 trillion, according to The State of Women-Owned Businesses Report. Between 1997 and 2014, the growth in the number of businesses started by women (68%) outpaced the national average (47%).
During that same 17-year period, women-owned businesses nationwide also saw their workforces increase by 11% and their revenues jump by 72%, exceeding "the growth rates of all but the largest publicly traded firms," the 2014 report noted.
However, women-owned firms account for only 30% of all privately held firms and just 20% of companies with revenues exceeding $1 million. Additionally, since the late 1990s, there has been little change in the average size of companies owned by women, which employ only about 6% of U.S. workers and account for less than 4% of business revenues nationwide.
The National Association of Women Business Owners (NAWBO) has planned a series of events and programs in 2015 to emphasize the growth in women's business ownership and to give women tools to engage in entrepreneurship.
"Statistics show that when women entrepreneurs do well, they pass it on to others by creating new jobs, giving back to their communities and advocating for policies around the globe to help others to succeed," NAWBO's national board chair, Darla Beggs, said in a January statement.
NAWBO was founded in 1975 by a small group of businesswomen in the Washington, D.C., area who began gathering to share information and network. Since then, the group has grown to 5,000 members and 60 chapters nationwide. It will hold its annual Women's Business Conference from Sept. 27 to 29, 2015, in San Antonio, Texas.
While women-owned businesses have shown strong growth in recent years, the growth of firms owned by minority women has also been robust. Minorities represented 17% of female business owners in 1997. By 2014, that had almost doubled to 32%, according to The 2014 State of Women-Owned Businesses Report, which was commissioned by American Express OPEN and prepared by Womenable, a research and policy development firm.
Other report findings:
Between 2002 and 2014, the 10 metropolitan areas that saw greatest growth in the number, employment and revenues of women-owned firms were: San Antonio, Texas; Atlanta, Georgia; Baltimore, Maryland; Houston, Texas; Portland, Oregon; Washington, D.C.; Tampa/St. Petersburg, Florida; Seattle, Washington; Dallas, Texas; and Riverside, California.
Among the industries with the highest concentrations of women-owned businesses are healthcare and social assistance (53% of firms in the sector), and educational services (45%), which also saw the fastest growth (128%) in the number of companies owned by women since 2002.
Not only is growth among women business owners good for the female entrepreneurs themselves, it's also critical to the broader economy, according to a November 2014 report by the Kauffman Foundation.
The report, Sources of Economic Hope: Women's Entrepreneurship, notes that although more women than men attend college, they have lower rates of participation in growth-oriented entrepreneurship. To spur female entrepreneurship, the report recommends expanding access to financing and role models.
"Female entrepreneurs have untapped economic potential, and policymakers and relevant organizations need to empower them to pursue high-growth opportunities," report author Alicia Robb, a senior fellow at the Kauffman Foundation, said in a statement.