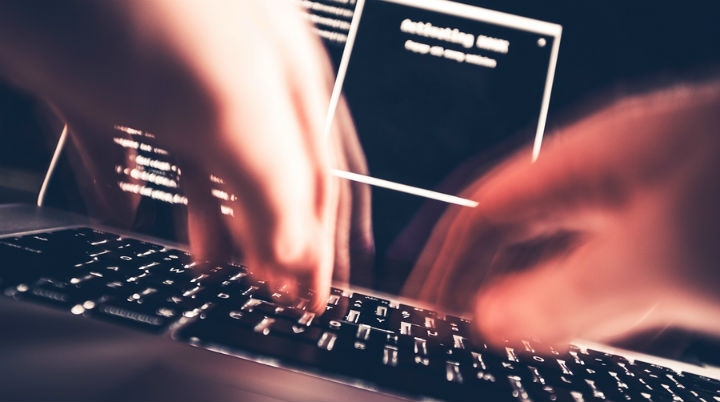 Amid growing concerns about computer hackers stealing information from government agencies and private companies, the U.S. Department of Homeland Security (DHS) has expanded its Cyber Crimes Center to better fight and protect against attacks.
The expanded center in Fairfax, Virginia, will improve operational and training facilities for Homeland Security Investigations, which is part of U.S. Immigration and Customs Enforcement (ICE). It is designed to defend against cyber criminals who traffic in stolen information, credit cards, fake documents, illegal drugs and other black market goods.
The Cyber Crimes Center was established in 1997 in response to new technology and its potential criminal threats, according to DHS. Known as C3, the center includes the Computer Forensics Unit, the Cyber Crimes Unit and the Child Exploitation Investigations Unit. Like something out of the "CSI: Crime Scene Investigation" television series, the center's computer forensics lab allows cyber investigators to recover digital evidence.
While C3's mission has evolved considerably since it was founded, there have been few upgrades to its physical space. The expansion includes a 5,000-square-foot forensics lab, a vault for storing evidence, additional space for conducting large cyber operations, and more meeting rooms for training federal, state, local and international law enforcement officials.
The C3 will begin hosting classes on cyber smuggling and network intrusion investigations in 2016, officials announced.
The revamped center will boost the agency's ability to meet its growing cyber mission, ICE Director Sarah Saldana said in a July 2015 statement. Improvements will provide better tools for fighting crimes that use a computer as a weapon, whether it be the theft of intellectual property and personal information, child exploitation or underground marketplaces.
According to its website, C3 provides computer and cyber-based technical assistance to Homeland Security Investigations, supports field investigations, and distributes leads and intelligence to field offices. Its big victories to date include the takedown of the underground online marketplace Silk Road, and the probe into the cyber theft and piracy of the Hollywood movie "The Expendables 3."
The announcement about the expanded center follows recent revelations that personal records and security-clearance files of an estimated 21.5 million people were stolen in a hack targeting the U.S. Office of Personnel Management. It also comes after widely publicized data breaches of customer credit card and personal information from major retailers such as Target, Neiman Marcus and Michael's.
In response to the rising tide of cyber attacks, private companies and public agencies, including the Federal Bureau of Investigation and the Department of Defense, have increased efforts to hire cybersecurity professionals.