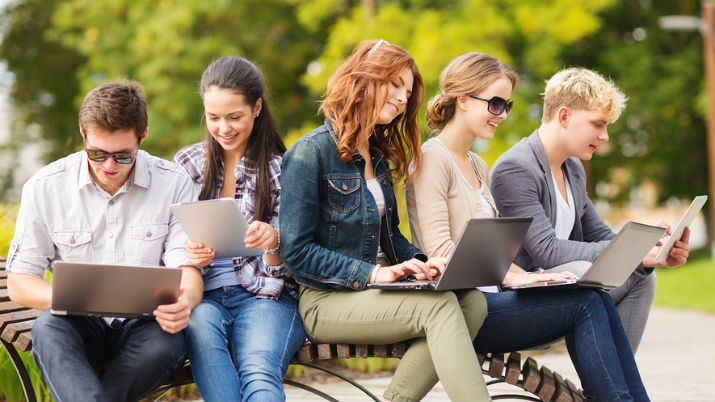 When it comes to core values in the workplace, today's business leaders and Millennials are not on the same page, a new survey has found.
A vast majority of young workers (75%) believe businesses focus more on their own agenda than on seeking to better society, according to the fourth annual Millennial Survey published by Deloitte Global, an auditing and consulting firm.
The survey included more than 7,800 younger workers in 29 countries worldwide, most of whom indicated a preference for a work environment that caters to personal development and has a "sense of purpose." The findings demonstrate that Millennials want businesses to focus on people just as much as on profits and products, Deloitte Global's chief executive, Barry Salzberg, said in a January 2015 statement.
Particularly in developed markets, such as the United States, employers must alter how they "engage Millennial talent or risk being left behind," Salzberg said.
Millennials – individuals born between 1980 and 2004 – comprise the largest demographic group in the nation and the most diverse generation since World War II, according to a 2014 report by The White House's Council of Economic Advisers. They also have higher levels of educational attainment than previous generations of young adults.
However, only 28% of Millennials believe their employers are making full use of their skills, the Deloitte survey found. Additionally, 43% of respondents said they will have to change employer in order to gain the experience and skills required for career advancement.
Six in 10 Millennials surveyed cited a "sense of purpose" as a factor in their choice of employer, although the percentage was higher (77%) among individuals who are more active on social media. By comparison, 46% of Millennials defined as the "least connected" to social networks said they considered a business' purpose in choosing an employer.
In the age of Facebook, smartphones and the so-called Internet of Things, it may come as no surprise that jobs in the media, telecommunications and technology sector were most sought-after by Millennials.
The survey sample was comprised of individuals born since 1982 who have a college degree and work full time. Among respondents, 53% said they hope to attain leadership or senior executive positions with their employer, although the percentage fell to 38% among Millennials in developed markets. In emerging markets, meanwhile, 65% of respondents indicated a desire to lead their organization.
When it comes to defining leaders, Millennials placed more emphasis on characteristics such as strategic thinker, decisive, inspirational, passionate, personable and visionary.
"Millennials believe that an organization's treatment of its employees is the most important consideration when deciding if it is a leader," the survey noted.