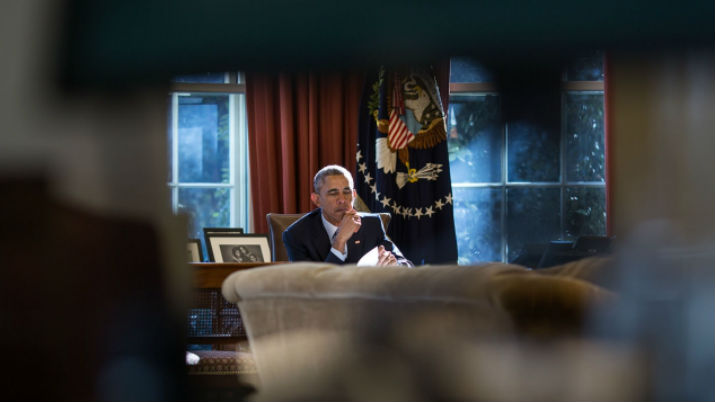 The federal government has unveiled a new line of defense in the battle against cyber attackers, with the creation of the Cyber Threat Intelligence Integration Center. The CTIIC will analyze and assess cyber attacks in the United States by combining the work of the FBI, the National Security Agency, the Department of Homeland Security and other federal agencies.
Lisa Monaco, one of President Barack Obama's top counterterrorism advisers, announced the measure in February 2015, noting that cyber space should be "an economic and national security strength" but is increasingly vulnerable. Monaco cited a trend of escalating cyber attacks against government entities and businesses, including major hacks targeting JPMorgan Chase, the U.S. Postal Service, Sony Pictures, Target and Home Depot.
The number of data breaches reported annually has jumped "roughly five-fold since 2009," Monaco said.
From a national security standpoint, the United States faces threats from nations with sophisticated cyber programs, such as China and Russia, as well as from countries like North Korea and Iran, which Monaco said have less technical capacity but greater intent to disrupt.
In addition to an economic toll, recent attacks have become more politically coercive. Monaco said the attack against Sony Pictures, for example, was an attempt by North Korea to stifle free expression. Federal investigators have said that nation's regime was offended by "The Interview," a movie that mocked North Korean leader Kim Jong Un.
Monaco compared the Cyber Threat Intelligence Integration Center to the National Counterterrorism Center, which was established after the terrorist attacks of Sept. 11, 2001, to coordinate information and intelligence sharing among agencies and to develop joint operational plans. The new center will not collect its own intelligence but will instead analyze information already collected by existing agencies.
President Obama's proposed budget for fiscal year 2016 includes $14 billion to secure critical infrastructure, government networks and other systems against cyber attackers. The CTIIC is expected to have a staff of about 50 and an annual budget of $35 million.
Public- and private-sector entities are upping spending and hiring to combat hackers and other online intruders. The research firm Gartner estimates that global spending on information security efforts will total $77 billion in 2015. In the United States, employment of information security analysts is projected to rise by 37% between 2012 and 2022, federal statistics show.
Monaco emphasized that government agencies and private enterprises should work together in fending off cyber attacks. She pledged that the federal government would aggressively share information that could prevent businesses from suffering debilitating data breaches. Within 24 hours of learning about the Sony Pictures attack, she said, the government issued technical information so that the private sector could update its cyber protections.
"Cybersecurity is and will remain a defining challenge of the 21st century," Monaco said.