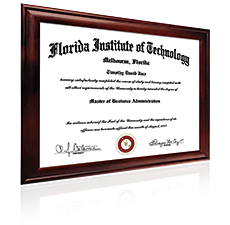 A shortage of skilled leaders has persisted in organizations for decades and has become a global issue. Nearly 9 in 10 respondents in a 2015 report by the World Economic Forum agreed there is a leadership crisis in the world.
From education to human resources and technology to public service, knowledgeable and experienced leaders are needed across industries. A Master of Arts in Organizational Leadership integrates the science of leadership with the professional development of leadership competencies, providing the critical expertise desired in a number of fields and positions.
What You Will Learn
---
Students will gain knowledge they can immediately apply in their current role, as well as develop leadership tools to reach the next level or start in a new field. They will study the complex interactions among the components of leadership – the leader, the followers and the situation. Graduates of an MA in Organizational Leadership program should be prepared to:
Lead and manage multidisciplinary teams
Balance the needs of stakeholders, employees and customers
Navigate multifaceted, global business challenges
Thoughtfully manage and guide complex change
How You'll Benefit From an MA in Organizational Leadership
---
Professionals in numerous organizations can build their knowledge base, attain a sought-after credential and advance their career with a Master's in Organizational Leadership, which will equip them with an understanding of what makes an effective leader.
Who Should Enroll
---
The MA in Organizational Leadership is suited for working professionals, current managers and leaders who wish to enhance their ability to lead groups and organizations and improve their career prospects. Students with psychology or business degrees will be a good fit for this program, as will those who want to bolster their current career path or embark in a new direction.
Careers with an MA in Organizational Leadership
---
Graduates of an MA in Organizational Leadership program can find opportunities in many fields, including consulting, human resources and higher education. Here are some potential career paths:
School Principal
Postsecondary Education Administrator
Sales Manager
Organizational Consultant
Management Analyst
The U.S. Bureau of Labor Statistics projects 14% job growth for management analysts between 2014 and 2024. The growth rate for consultants with organizational leadership skills should be particularly strong.
Why Florida Tech's MA in Organizational Leadership?
---
Florida Tech is a regionally accredited university that is renowned for its top-notch faculty, comprehensive curriculum and unyielding innovation. Florida Tech continues to be ranked a Tier 1 Best National University by U.S. News & World Report, and also has been named among America's Top Colleges by Forbes.
Florida Tech's MA in Organizational Leadership degree program is distinguished by its:
Multidisciplinary approach: Through interviews and case studies, real leaders across industries in the public and private sectors reveal how they apply leadership concepts on the job.
Practical, evidence-based learning: A rigorous curriculum provides the foundation for understanding the "what" and "why" of leadership, and organizational and psychological science. Real-world projects and simulations are fundamental to applied learning and are incorporated throughout the program.
Online convenience: The 100% online course structure provides the flexibility to learn and study where and when it is most convenient for the student.