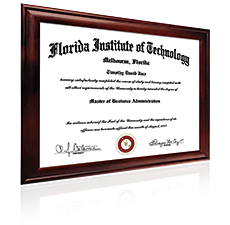 Are you currently working in the aviation or aeronautics industry and want to earn a credential to match your experience? Or are you interested in aviation and want to learn more about the exciting industry? An Associate of Arts in Aviation Management may be the degree you need to begin or advance in the aviation sector.
What You'll Learn
---
In this non-flight aviation degree program, you will gain knowledge from a career-oriented curriculum, including Aviation Planning and Safety, National Airspace Systems, Air Transportation Management and Human Factors. You will also cover a broad-based liberal arts curriculum, including writing, humanities, science, business and computer courses.
How You'll Benefit From an AA in Aviation Management Degree
---
Discover contemporary issues and trends facing the global air transportation industry
Learn aviation and business basics you can utilize in a growing field
Develop a perspective on air transportation management, and airport development and management
Who Should Enroll
---
This Associate of Arts in Aviation Management covers the fundamentals of aviation and best business practices. The program is for current employees in the aviation and aeronautics fields seeking a credential for career advancement, as well as professionals interested in these areas.
Aviation Management Career Paths
---
Freight and Cargo
Airport Security
General Aviation
To learn more about careers in aviation management, please refer to our Aviation Management Career Guide.