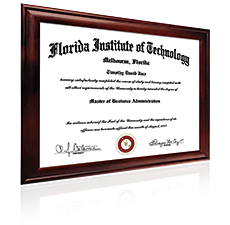 Whether you want to earn a degree to pursue your passion, achieve a goal or further your career, an Associate's in Liberal Arts can be an ideal choice. This 100% online program can provide you with a solid educational foundation in as few as 18 months.
Liberal arts is an especially good option if you want to earn an associate's degree but you're not decided on a specific discipline. This AA in Liberal Arts degree exposes you to a broad range of subjects within a flexible liberal arts degree curriculum. Course selections include the natural sciences, humanities, social sciences, the arts, religion and philosophy.
Learn How To
---
Exercise critical thinking methods to identify and solve problems
Integrate skills from a number of disciplines including literature, philosophy, science, math and history
Utilize practical, modern applications of computers
How You'll Benefit From an AA in Liberal Arts Degree
---
Learn fundamental skill areas such as research and analysis, problem-solving, decision-making and communication.
Engage in dialogue meant to further personal and professional excellence, a sense of community, respect, personal development, responsible stewardship and integrity.
Gain skills you can apply immediately in the workplace.
Get an excellent start on earning your bachelor's degree.
Who Should Enroll
---
This Associate of Arts in Liberal Arts is designed to expose you to a wide variety of disciplines. Anyone who wishes to gain a foundational "building block" associate's degree will benefit.
Take the first step toward earning your AA Liberal Arts degree with Florida Tech's online Quick Apply process.
Careers for a Liberal Arts Degree Graduate
---
As a liberal arts degree holder, you'll be poised for a brighter future in a wide variety of career paths. A liberal arts degree is valued by many employers because it represents a well-rounded education. It's highly sought after for a number of positions including:
Many liberal arts degree graduates choose to extend their education with a bachelor's degree from Florida Tech. An associate's degree from a regionally accredited university is a solid educational foundation and depending on the bachelor's degree program you choose, many of the credits earned in an associate's degree program will transfer to your bachelor's degree program.