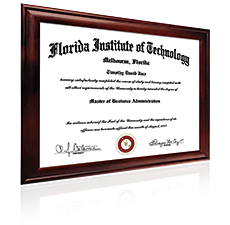 Knowing how to deal with conflict, provide feedback, take initiative, look for solutions and show ownership are essential managerial traits. Being an excellent manager also requires a strong foundation of business knowledge, which means hitting the books. An Associate of Arts in Management can set you on a career path in management.
What You'll Learn
---
The AA in Management provides a foundation in the principles of managing a business or organization in a global, competitive environment. It provides an introductory approach to management, with courses focused on topics such as information systems, human resources, marketing and business law, ethics, leadership and economics.
How You'll Benefit From an AA in Management
---
Prepare for a management role in the private or public sector
Explore economics, business and management concepts
Gain valuable writing, analysis and technical knowledge
Who Should Enroll
---
Students interested in a business discipline with an emphasis on the managerial and leadership aspects of the profession should consider enrolling in the AA in Management program. An associate's degree can be a valuable credential for professionals looking to secure a promotion in addition to furthering their undergraduate education.
Careers with an Associate's in Management
---
Graduates of an AA in Management program may be more competitive in the job market and for career advancement. Here are some potential employment opportunities:
Operations Manager
Human Resources Manager
Account Manager
Executive Assistant
Sales Manager
Restaurant Manager
Retail Manager