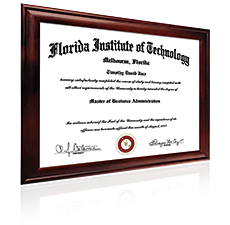 If you're interested in better understanding mental, emotional and behavioral disorders, consider the BA in Applied Psychology with a concentration in Clinical Psychology.
This degree program exposes students to an introductory study of psychological and behavioral problems with the goal of providing the foundation for clinical graduate study. In addition to core liberal arts courses, you'll take part in classes ranging from Abnormal Psychology and Multicultural Issues, to Substance Abuse and Social Psychology.
Learn How to
---
Study major theoretical approaches to personality development and research in the field
Identify, understand and develop practical solutions to problems facing today's organizations
Grasp the biological bases of human behavior, including treatment of nervous system anatomy and physiology
Value the complexity and key concepts of sociocultural and international diversity
How You'll Benefit From a BA in Applied Psychology With a Concentration in Clinical Psychology Degree
---
Discover various major concepts of applied psychology, including theoretical perspectives, historical trends and empirical findings.
Review methods of clinical assessment and treatment of behavioral disorders.
Recognize biological principles underlying emotion, motivation, learning and memory upon completion of advanced study.
Gain skills you can apply immediately in the workplace.
Who Should Enroll
---
Florida Tech's Bachelor's in Applied Psychology with a concentration in Clinical Psychology degree program is designed to provide a broad knowledge base in the field of applied psychology with an introduction to the causes, prevention, diagnosis and treatment of psychological disorders. Students will be exposed to principles of clinical assessment, and personality and cognitive development. Anyone who wishes to work in the fields of psychology, sociology, business, legal studies or counseling will benefit.
Take the first step toward earning your BA in Applied Psychology degree with a concentration in Clinical Psychology with Florida Tech's online Quick Apply process.
Applied Psychology and Clinical Psychology Careers
---
As a Bachelor's degree in Applied Psychology with a concentration in Clinical Psychology holder, you can explore career opportunities in a variety of fields including social and behavioral sciences and business. In order to work independently in a private practice, licensure and a graduate degree is required. This bachelor's degree program also serves as valuable preparation for graduate students in various disciplines of psychology and sociology, business, legal studies and counseling and is applicable to a number of positions including: