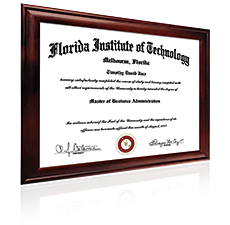 Are you interested in pursuing a career in advertising, public relations, corporate marketing, online retailing or customer relationship management? As global competition in consumer goods and services increases, demand for business professionals with an enhanced knowledge of marketing is expected to continue to grow. The Bachelor's in Business Administration with a specialization in Marketing is structured from a broad-based liberal arts foundation and includes courses that explore fundamental business and marketing principles, and build key interpersonal, creative and analytical skills.
Learn How to
---
Understand consumer perception and behavior
Analyze and design marketing strategies for diverse international environments
Plan, implement and monitor an advertising campaign
Explain international marketing management strategies from a global perspective
Develop disciplines of management including planning, strategy, organizing, staffing, leading, control and change
How You'll Benefit From a BA in Business Administration With a Specialization in Marketing Degree
---
Learn decision-making processes and how to implement them in a global setting.
Gain practical experience in various strategies and formats when communicating in organizational situations.
Learn how to identify market segments, position products, estimate product demand, set prices and manage growth.
Gain skills you can apply immediately in the workplace.
Who Should Enroll
---
This Bachelor of Arts in Business Administration with a specialization in Marketing degree is designed for anyone who wishes to enter or move up in the marketing field. Entrepreneurs looking to develop their marketing expertise will also benefit from this comprehensive program.
Take the first step toward earning your BA in Business Administration with a specialization in Marketing degree with Florida Tech's online Quick Apply process.
Careers in Marketing
---
As a Bachelor's degree holder in Business Administration with a specialization in Marketing, you'll be a stronger candidate for jobs and promotions — and you'll find a wide variety of careers in marketing. Florida Tech's BA in Business Administration Marketing degree is valued by many employers — even more so in recent years due to stricter marketing practices. It's highly sought after for a number of marketing careers including: