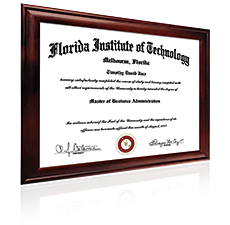 FEMA, TSA, U.S. Customs and Border Protection – these are just a few of the dynamic agencies you could be working for in the Homeland Security field. If law enforcement is where you see yourself, then a BA in Criminal Justice With a Concentration in Homeland Security Degree could be the perfect career fit. It's no secret that the demand for law enforcement services and professionals with a criminal justice degree continues to grow. Homeland Security is the part of Criminal Justice focusing on the detection, investigation and interception of threats to our nation's infrastructure and security. Now is the time to position yourself for advancement in this expanding field. The 100% online curriculum includes a broad-based liberal arts education along with career-specific criminal justice and Homeland Security courses with an emphasis on Homeland Security.
Learn How to
---
Gain the foundational teachings of law enforcement, probation, parole, corrections and criminal justice.
Analyze components in criminal justice including crime trends, statistics, victimology and crime prevention.
Apply legal concepts including due process, criminal liability, use of force, and search and seizure.
Perform a crime analysis through tested techniques, methods and technologies.
Assess hazards and events to develop appropriate responses from the interdisciplinary Emergency Management infrastructures.
Identify typical security risks, vulnerabilities, and threats to public safety from deliberate attacks and natural disasters.
Identify key terrorist groups and networks in an international and domestic setting.
Explain proactive measures for anti-terrorism and disaster planning.
Benefits of a BA in Criminal Justice With a Concentration in Homeland Security Degree
---
Develop a global perspective of the overall criminal justice process, from investigation and arrest, to court, prisons, borders and beyond.
Increase knowledge base related to Intelligence, Law & Policy, Emergency Management, Risk Analysis, Critical Infrastructure, Strategic Planning, Terrorism and Environmental Security.
Increase potential for promotions and benefits in Homeland Security and Criminal Justice related fields.
Learn delinquency risk factors, prevention, diversion and related best practices.
Gain skills you can apply immediately in the workplace.
Who Should Enroll
---
Whether you already have a career in the Criminal Justice industry or are looking to expand into the Homeland Security field, a BA in Criminal Justice with a Concentration in Homeland Security can help you reach your career goals. This degree could be right for you if you're currently a Homeland Security professional desiring to transition into a higher level federal position, a military veteran looking to build on your service experience and skills into Homeland Security or a professional with no Homeland Security or Criminal Justice experience looking to acquire the education recommended to enter the field.
Take the first step toward earning your BA in Criminal Justice with a Concentration in Homeland Security with Florida Tech's online Quick Apply process.
Careers for a Criminal Justice Degree With Homeland Security Concentration
---
The advanced knowledge and skills gained from a degree with a Homeland Security concentration will help graduates stand out among their professional competition. Careers and roles within Homeland Security could include positions with these organizations:
FEMA (Federal Emergency Management Agency)
TSA (Transportation Security Administration)
U.S. Customs and Border Protection
ICE (Immigration and Customs Enforcement)
U.S. Coast Guard
The Secret Service
U.S. Marshals Service
Federal Bureau of Prisons
FBI (Federal Bureau of Investigation)
ATF (The Bureau of Alcohol, Tobacco, Firearms and Explosives)
CIA (Central Intelligence Agency)