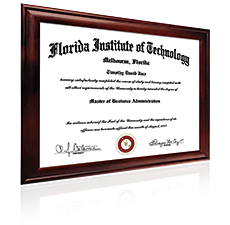 Do you enjoy finding solutions to workplace conflict and mentoring employees? Do you see yourself as a leader? Being a manager requires effective communication, and a well-rounded knowledge of business and leadership fundamentals. A Bachelor of Arts in Management can provide professionals with the knowledge and tools necessary to expand their roles and advance in their careers.
What You'll Learn
---
The BA in Management program provides a comprehensive overview of all aspects of managing a business, enterprise or organization. The curriculum reflects a balance of theory and practice, emphasizing critical-thinking, decision-making, problem-solving, leadership, psychology and other business-related competencies required to ensure the effectiveness of individuals and teams in a dynamic and competitive marketplace.
How You'll Benefit From a BA in Management Degree
---
Learn the basics of accounting, economics, human resources and other business functional areas
Acquire knowledge in team management, social sciences and leadership
Gain expertise you can use immediately in the workplace
Who Should Enroll
---
If you are already a manager or in a management career path, this management degree program can help round out your expertise and position you for advancement. The BA in Management can also provide the foundation for professionals hoping to embark on a new career in management.
Careers with a BA in Management
---
The growing complexity of the global business environment should drive demand for professionals with the training and know-how to lead and manage organizations. Graduates of a BA in Management program may find opportunities across industries, including: