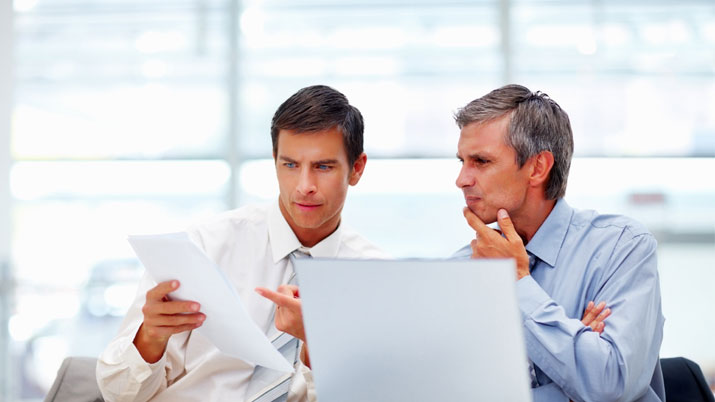 Working in a wide variety of industries, including healthcare, information technology, manufacturing and construction, senior program managers are sought after for their expertise in maximizing efficiency and profitability.
Combining finance, technology, analysis and organizational skills, these professionals help businesses compete and succeed in a complex and changing economy. Opportunities for landing senior program manager jobs can be enhanced by pursuing an MBA with a specialization in Project Management.
Job Duties for Senior Program Managers
Because senior program managers can fulfill different roles depending on industry and/or expertise, there is a broad range of applicable job titles. For example, these senior-level positions are often classified as information systems managers within the information technology field, health services managers in the healthcare industry, and construction or project managers within construction and development.
Specific job duties for senior program managers also will vary based on factors such as industry type and employer size. Generally, these professionals are responsible for the efficient and profitable management of the company's product or service delivery, which could include healthcare, software or manufactured goods.
The wide variety of tasks performed by a senior program manager may include: account management; supervision of employees and external consultants; handling daily staff assignments; planning and administering budgets; controlling income and revenue; and tracking program expenses.
When directing a focused program, such as strategic planning, the senior program manager might be involved in analyzing the business' activities, expenses and profits, establishing goals, and communicating the strategy throughout the organization. Senior program managers in the IT field often specialize in leading teams through the formulation and execution of program plans, strategies and functions.
Directing, defining and coordinating program issues are key functions in the senior program manager role. Establishing objectives, developing requirements, planning schedules and estimating costs are also common tasks.
Reviewing proposals, negotiating contracts, monitoring technical issues and preparing reports are additional duties of senior program managers, who may use their knowledge of organizational development to lead teams toward reaching goals.
Employment Growth and Salary Potential
Faster-than-average job growth is projected for a number of careers applicable to the role of a senior program manager, federal data indicates.
Nationwide, for example, employment of IT managers will increase by 15% from 2012 to 2022, compared with the average growth rate of 11% for all occupations, the U.S. Bureau of Labor Statistics (BLS) reported. Jobs for construction managers will grow by an estimated 16% during that same decade, while health services managers will see employment opportunities spike by 23%.
The BLS reports the following average wages for these categories of managers as of May 2014:
Computer and information systems manager – $136,280
Construction manager – $94,590
Health services manager – $103,680
As with employment opportunities, potential salary ranges are determined by multiple factors, including regional market conditions, industry type, and a candidate's work history and educational qualifications.
Education and Training Requirements
Although senior program manager positions may require a bachelor's degree and experience, earning an advanced degree can provide candidates with an advantage in the job market. Employers may prefer applicants who have a broad base of business knowledge, plus specialized training and education.
Professionals who wish to pursue senior program manager careers can obtain the requisite preparation by enrolling in an MBA program with a specialization in Project Management. Coursework typically includes topics such as mastering project management, organizational behavior, project tools and techniques, and strategic project management.
Employers should expect that professionals who have earned a Master of Business Administration with a specialization in Project Management are able to:
Participate in corporate strategic planning activities
Apply project management theory to real-world business challenges
Manage projects from planning and development to successful completion
Use a process-based approach to achieve organizational goals
Additionally, senior program managers should have strong leadership, interpersonal, organizational and communication skills, along with the ability to research, analyze and recommend best practices.